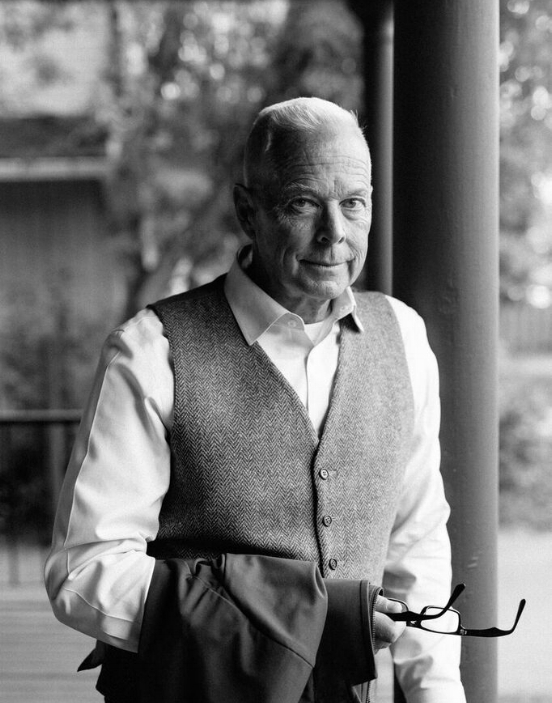 Dr. Amundson has been in practice for over 30 years and is the founder of our practice. His areas of specialty include children and adolescents, marital and family issues, mediation, custody and access, and forensic psychology. Services can be provided in English or Spanish.
Dr. Amundson's Alberta Registration Number is 579.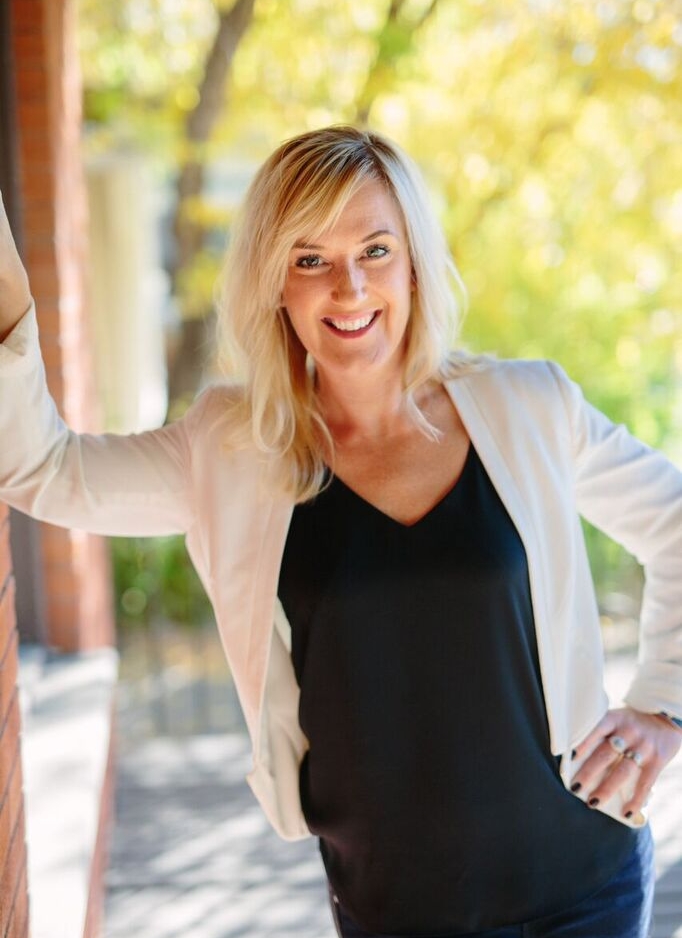 Shauna Pupp has been a Clinical Psychologist with Amundson and Associates since 2009. She completed her graduate education with Campus Alberta and University of Calgary with a specialization in Counselling Psychology. She is currently enrolled in the Health Psychology PhD program with Walden University. Shauna has received specialized training in the areas of: divorce, separation, and blended family issues, adolescent mental health, crisis intervention and prevention and treatment of occupational stress injury.
Additional clinical focus in her practice includes individual and couples therapy, treatment of depression/anxiety, consultation and therapy with first responder populations and their families. Shauna is also certified in Equine Assisted Learning (EAL) and is a Clinical Advisor and clinician for Wounded Warriors Canada (WWC) Equine Couples Therapy Program. Other professional affiliations include: committee member for the College of Alberta Psychologists, Association of Family and Conciliation Courts, Psychological Association of Alberta, and the Canadian Psychological Association. Shauna's Registration Number is 3557.
Mr. Webber received his license in 2001. His training is in Marriage and Family Systems Therapy and he provides therapy to individuals, adolescents and families. His area of expertise includes anxiety, anger, depression and stress.He has a great deal of success working with kids and teens, and their parents for many childhood issues. Zane lived abroad in Asia for 13 years, running a practice in Seoul, South Korea, and so has a unique insight into cross cultural issues.
Zane uses a meaning-based Cognitive Behavioral Therapy (CBT) approach as an underlying therapeutic foundation, as well as Narrative Therapy. Zane is also the National Supervising Psychologist for Mensa Canada.
Mr. Webber's Alberta Registration number is 2651.
Glenda Lux has been in clinical practice for 19 years. Her specialties include helping couples and families go through separation, divorce and beyond. Ms. Lux provides divorce-related forensic services such as mediation, parent coordination, co-parenting coaching, reunification therapy, psychological testing, voice of the child reports, parenting-time/parenting responsibility assessments (previously known as bilateral custody and access assessments), parental fitness evaluations and litigation support. Ms. Lux has given expert testimony regarding the best psychological interest of children in both Provincial Court and the Court of Queen's Bench.
Other areas of clinical interest include counselling, particularly cognitive-behavioral therapy for depression and anxiety, relationship counselling, anger, intimate partner violence, self-esteem and sexual identity.
Ms. Lux operates from a separate office located at #300 5 Richard Way SW and can be reached at phone/eFax 587-355-5560. Ms. Lux's Alberta Registration number is 2803.
Dr. Lawrence Deck is a registered psychologist who has been in practice for 10 years. His areas of specialty include sexual and violence risk assessments and treatment of sexually abusive behaviours, cognitive and behavioural assessments, capacity assessments, trauma and abuse, critical incident stress management (CISM), family issues and anger management. He has extensive experience working with youth with FASD, and a special interest in working with difficult behavioural youth.
Dr. Deck's Alberta Registration number is 3552.
Ms. Villett is a registered psychologist, providing counselling services to children, adolescents, adults, couples and families. Areas of specialty include trauma and abuse, domestic violence, attachment and family of origin issues, depression, anxiety, as well as other emotional regulation challenges. She incorporates a variety of approaches to best suit the needs of the clients including cognitive behavioral therapy, emotion focused therapy, experiential interventions, and EMDR (Eye Movement Desensitization and Reprocessing).
Ms. Villett's Alberta Registration number is 4645.
Jenifer Gardener is a registered psychologist in the province of Alberta. She has been practicing psychology in Alberta since 2007. She received a Bachelor of Arts degree in psychology from the University of Calgary in 2005 and a Master's of Science in psychology from the University of Massachusetts in Boston. Her focus was on forensics and providing therapy for first responders and those involved with the justice system. She's trained in cognitive therapy, trauma -focused cognitive-behavioral therapy, family therapy, and several others. Jenifer has extensive experience in the field of trauma and crisis management for individuals, adolescents and families and has been a psychologist in a residential crisis program providing assessment and therapy for adolescents and families. Her current private practice focuses on providing therapy for first responders and their families, as well as victims of crime and those who have experienced trauma.
Ms. Gardener's Alberta Registration number is 3527.
Mr. Nizio is a registered psychologist providing counselling and therapy to adolescents and adults. Mr. Nizio was trained in a psychodynamic approach to therapy but he recognizes that no single approach is right for everyone, so he incorporates in his work a range of other modalities including CBT, Solution-Focused, Humanistic and Existential therapies. From the beginning of his career Mr. Nizio's passion has been therapy. Central to his professional interests is the opportunity to assist people who are in any kind of crisis or who simply want to re-evaluate their current life. Mr. Nizio works with clients struggling with depression, anxiety, stress and has experience, and a special interest, in areas of dependencies / addictions and grief/loss. He provides services to people from all faiths, races, orientations and ethnic groups in English as well services in his native Polish language.
Mr. Nizio's Alberta Registration number is 4373.
Rupinder is a registered psychologist providing therapy and assessments to children, adolescents, and adults. Ms. Hehar takes a bio-psycho-social approach to counselling that is holistic, strength-based, and client-centered, in which individuals are considered experts of their lives. She prioritizes a collaborative and non-pathologizing approach to therapy in creating a nurturing and empathetic environment for her client(s). Rupinder values considering the broader context of people's lives particularly in the various dimensions of diversity including class, race, gender, sexual orientation, and ability. She works with clients seeking support with abuse, acculturation, addiction, anger management, anxiety, childhood trauma, domestic violence, depression, family counselling, multigenerational family conflict, parenting, PTSD, stress, and trauma. She also provides psychoeducational assessment(s) for giftedness and/or learning disabilities. She provides services to people from all faiths, races, orientations and ethnic groups in English as well services in Punjabi, Hindi, and Urdu.
Ms. Hehar's Alberta Registration number is 4834.
Frances is a registered psychologist who has been providing mental health care to children, teens and adults for more than 10 years. She enjoys working with individuals, couples and families. Frances' passion is exploring a deep understanding of the role attachment plays in shaping an individual's internal working model as an infant and their later capacity to connect with others. Frances employs CBT, Mindfulness and sensorimotor based approaches to treat clients with a variety issues, such as anxiety, anger, depression, grief, trauma and other emotional challenges. She combines a developmental framework, emotionally focused and Gottman interventions to help couples improve their relationships. She also has experience in treating children and teens with behavioral and emotional issues by working both with the family and the Individual.
Frances speaks fluent Mandarin and is able to provide counselling to the Chinese speaking population.
Ms. Chen's registration number is 3523.
Dr. Marc Ross (PhD. Ed.) is a Registered Psychologist who specializes in the areas of evolutionary psychology and integral studies, having worked extensively with biofeedback and hypnosis in his practice; he also has had valuable experience in research, teaching, and writing. He has worked with many adolescents, couples and families over the years, and is affectionately referred to as "Dr. Wheelz" by some teens. Given his personal experience with quadriplegia, he also helps people adapt to chronic pain, disability and physical injury.
Dr. Ross's Alberta Registration Number is 4369
Dr. Ross operates at our wheelchair accessible office space in NW Calgary.
Ms. Johstone is the Office Administrator and manages new client intake.
Ms. Deering is Dr. Amundson's personal assistant.